010-0115-00 1/10 SV3 Sidewinder 12V ESC Waterproof
1105-CSEM0115^CSEM0115
Castle Creation
Product #: 010-0115-00
UPC code:819326010392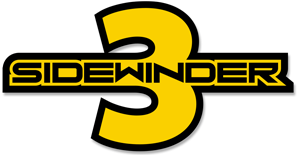 Don't Be Afraid to Get Wet!
Sidewinder 3 is the perfect waterproof* ESC for 1:10 scale off-road, on-road, and rock crawlers running up to 3S LiPo**. It sports updated circuitry for faster response time and improved reliability. The Sidewinder 3 can run 540 (36mm) sensorless brushless motors or brushed motors down to a 19 turn.
*Not intended for operation while submerged in liquid. If unit is operated in wet conditions, rinse with fresh water to remove dirt or corrosives, then fully dry unit.
**Brushed motors are recommended for rock crawlers (vehicles traveling 3-5mph.) Brushless motors are fine for use with rock racing. If your vehicle is going to be in a bound up situation, very slowly traversing rocks and obstacles, you are running a rock crawler. If you are constantly traveling at 5mph or higher, you have a rock racer.
Customer Reviews